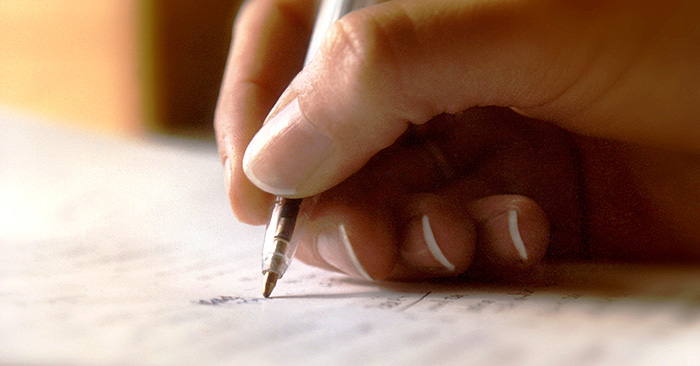 Interested in making real estate your new career? Newsflash, people: it's not easy. It's not rocket science either, but like any profession – you either have what it takes or you don't.
I wouldn't have the slightest clue on how to be an electrician, gynecologist, or a fast-food worker… but I know real estate. And I also know that every job requires training or experience, a certain work ethic, and the right expectations going in. You see, there's a misconception that being a Realtor is an easy, glamorous job… that all you have to do is stick a "for sale" sign in the ground and watch the money roll in.
Sure, it can be fun (and you can make awesome money at times), but every deal is different and many will suck your time away and make you no money. Every Realtor out there will attest to this – so you have to take the good with the bad, like all things in life. This is why I've defined below what it takes to be successful if you're seriously considering a career in real estate.
I hope this will accomplish two things: 1) Offer clarity to anyone considering starting a career in real estate, and 2) Give more credit to Realtors out there who are rocking it!
For starters, ask yourself these questions:
Am I able and willing to work 7 days a week and be available all hours of the day?
Am I self-motivated & organized enough to be self-employed?
Can I afford to work my ass off… and not get a paycheck for a month? Two months?
Am I able to multi-task and juggle numerous clients at once and at the same time, not allow my career to consume my life and drive me bat-sh!t crazy?
Do I like people? At the very least, can I ACT like I like people?
It's essential to answer yes to all of the above if you want a fighting chance at success. This is a very demanding and stressful industry. That's why the best Realtors are people who are outgoing self-starters who thrive in a fast-paced environment where the scenery and schedule always change. And they do it with a smile on their face while making it look easy. You need to be able to roll with change gracefully and accept working like a madman for a month or two non-stop, as well as know that you could be without work for a month or two non-stop.
Here's the next question you need to ask yourself:
Why are you considering a career in real estate?
If money is the answer, then you are better off getting a minimum wage hourly job because that provides a guaranteed paycheck and you'll work a lot less hours. Sorry to burst your bubble, but the misconception that Realtors make tons of money and work very little is WRONG. Depending on many different factors, you could make 50 cents an hour or $500 an hour by the time you get to the closing table. Every deal is different and there are no easy deals. Your broker will also get a big cut of your commission, Uncle Sam also gets a big cut, and you need to set aside a small percentage to re-invest into your business if you want to keep the momentum going.
For example:
You sell a home for $200,000.
Let's say your commission is 3%. That's $6,000.
Your broker takes half. Now you're left with $3,000.
You pay 30% of that in taxes (or $900), and now you're left with $2100.
Let's say you worked your ass off for a month for this deal. You spent countless hours on the phone & sending emails to the client, co-op agent, mortgage company, title company, county tax assessor, etc. Ten hours a week would be a safe estimate, so that would be a total of 40 hours of your time.
OK, not too bad — $52 an hour! Oh, sorry – I forgot the 80 hours you spent in the beginning, when you were initially talking to the client, running online searches for homes, replying to 84 emails to answer questions, setting up showings and driving around town to show them 25 homes. By the way, this was spread over 3 weekends and you spent your entire Saturday and Sunday working. Then, the 6 more hours you spent at the home inspection, again for the appraisal, and lastly, for the final walk-through before closing.
So let's factor in all time spent from start to finish – which in this example is 126 hours, and you made $2100. Do the math – you got paid $16 an hour. Not bad, but not glamorous either. Oh, and I forgot the $150 you spent on gas driving all over town, the 10% ($210) that's suggested to set aside to re-invest into your business, so that's another $360 you spent – now you're down to about $14 an hour. Still not horrible. Yes, hard work pays off, but keep in mind you started helping this client two months ago and it took that long to get the paycheck too.
If you still think you can handle all of this, keep reading.
The responsibilities of an agent are more than what the average bear realizes. You don't need a Master's Degree, but you do need to attend real estate school, pass the State exam and stay on top of the ever-changing laws, rules and regulations.
You then need to find a broker, buy some business cards and get a website. Half of people fail at this point because they realize that they actually have to put in effort now to look for clients. Business will NOT come to you – you must be looking for it, asking for it from everyone you know. Every day.
Some agents sit and make cold calls all day, some may buy leads or walk door-to-door and some send out 10,000 mailers every month. I run my business with a different approach and I spend very little money on marketing, but I spend a lot of time on building my brand. I attend networking events, get to know others in the industry to build business partnerships with, and I am a walking advertisement for myself everywhere I go.
If you're too shy or uncomfortable giving your business card to a stranger in line behind you at the grocery store, then you may want to consider a different path. You need confidence and an outgoing personality for any sales job. Consider this: buying a house is THE MOST expensive & important purchase a person will ever make, so you better be able to handle that confidently and competently.
You are your own boss. You are your own accountant. You are your own secretary, bookkeeper, appointment scheduler, customer service department, IT department, PR department… all while assisting potential clients buying or selling their homes. Try taking a vacation when you have a couple clients needing you! If time-management and organization aren't your strong suits, then you may want to hire an assistant or you will run yourself ragged. This will cost you more money too, and now you have to train someone, learn to delegate and trust in this person but still maintain control of your business at all times. Good Luck!
Now, I know all this sounds a bit negative and I'm not trying to discourage you – I'm just keeping it real because they don't teach this stuff in real estate school.
I LOVE what I do, and I truly feel I've found my niche because I know I'm very good at what I do and I'm the type of person meant for this kind of work. There aren't many people that are, and I see more fail at it (or have it ruin their life) because it can be very time-consuming, life-draining and stressful. That can only happen if you aren't organized and don't have a go-getter positive attitude, as well as that special something to balance it all out.
Personally, I love self-employment. I can work from home in my pajamas, and I can show homes all day and night and attend business meetings and meet new people all over the county. I love all of it. I find it very rewarding to help a client sell or buy a home because I am a small part of that person's important life event!
So if you are still planning to dive into Real Estate, I applaud and wish you the best of luck.
Just remember to always make time to live, love, laugh, and of course, sell. :)