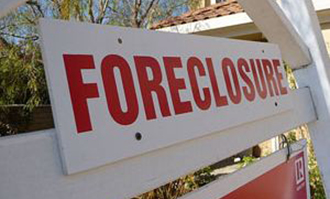 The United States is finally seeing the light at the end of the tunnel when it comes to home foreclosures.
The number of properties in foreclosure dropped by 24,000 to 631,000 in March — the lowest level since before the 2008 housing crisis, Bloomberg reported. The number of foreclosures peaked in 2010, when banks seized 1.2 million properties.
"We are finally getting back to a very clean slate," Ben Graboske, a chief technology officer at Black Knight Financial Services, told Bloomberg.
Home loan delinquencies also plunged by 4.08 percent in March, dropping to the lowest level seen since March 2007. Last week Wells Fargo & Co. announced that its cutting 250 positions that deal with delinquencies, the website reported.
Though the new figures suggest the housing recovery is doing well, the country's housing markets "still have a ways to go," Sam Khater, deputy chief economist at real estate data provider CoreLogic, told Bloomberg. Most foreclosure metrics are lower than they've been since 2005, but they remain above when the market was "last normal," the 1990s, he said.
Though the overall housing market has improved, it's taken a toll on first-time home buyers, who are often unable to compete. [Bloomberg] — Kathryn Brenzel