The cranes are moving again at one of the United States' most high-profile projects.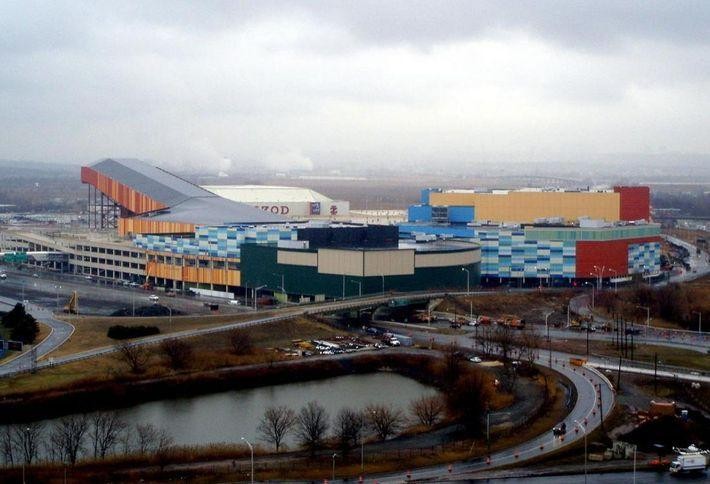 American Dream at the Meadowlands, being developed by Triple Five Worldwide
At the Meadowlands sports complex in Northern New Jersey, Triple Five Group has resumed construction on the 3M SF first phase of American Dream. The shopping and entertainment complex, when complete, will be home to the country's first indoor ski slope, an indoor water park, an amusement park and hundreds of retailers.
Triple Five senior vice president Sandi Danick said construction has restarted on the complex, which will be about 6M SF at full build-out. The Canadian mall owner, which bought the property once known as "Xanadu" in 2013, is targeting a fall 2018 opening.
As recently as March 23, construction on the site had stalled as Triple Five quietlyplanned its next move. Triple Five's lender has released funds for construction to resume, Danick said at Bisnow's National Retail Series event in Manhattan on Tuesday morning. She said the firm expects to close on $1.6B in permanent funding to finish construction in the coming months.
Children's activity retailer KidsZania committed to an 80K SF lease — Danick said she expects the deal to close this week — but, even before the deal closes, the first phase is 74% leased. With KidsZania and other deals, Danick said the complex's first phase will be 82% fully leased by this summer.